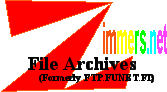 /pub/cbm/b/carts/
Graphics cartridge


Diagnostic rom for CBM 500/600/700 machines. Includes harnass docs.


CBM_II diagnostic $2000


Handic Calc Result key rom


Diagnostic ROM for CBM 610, 128k computer. Loads at $2000


ProfiText word processing program cartridge, maps to $2000.


A Hungarian copy program for the SFD 1001 disk drive.


Unknown utility rom, includes instructions


Firmware of a Digital VT 52 terminal emulator cartridge.


Mirror sites – General information – File types – Data transfer