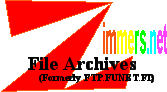 /pub/cbm/b/dev/
TPUG Assembly disk


B-Series memory map image


BASIC Tutor from Protecto


Modified btxfer source from Dave McMurtrie


Programming and Kernal information, scanned by Steve Gray


DTL Basic disks (.d80s) for 128k and 256k CBM-IIs.


A small machine language monitor (with assembler and disassembler) and 1541
routines. Source code for ca65 and binaries included. Uploaded by the author,
Ullrich von Bassewitz (uz@musoftware.de).


Petspeed BASIC compiler for CBM-II machines.


Mirror sites – General information – File types – Data transfer