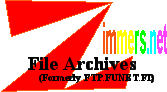 Files related to a 386-based C64 emulator called C64S.
A Swedish C64 emulator. This is the fastest cycle-based Commodore 64 emulator for Pentium class machines.
A German C64 emulator for MS-DOS and 32-bit Windows.
VICE is Versatile Commodore Emulator. Emulates VIC-20, C64 and PET on
Unix/X-Window or MS-DOS/Windows 95 systems.
Very primitive C64 emulator for IBM PC. Requires Hercules graphics card.
This is probably world's first C64 emulator for IBM PC compatible hardware.


The Commodore 64 JokEmulator
http://www.kki.net.pl/jaromirk/c64joke/C64joke.htm.


Source code of Minus4 version 1.3.
A plus/4 emulator for MS-DOS by Mike Dailly <mike@scotch.demon.co.uk>
http://www.scotch.demon.co.uk/.


A C128 emulator for MS-DOS by Ulrich Meyer <umeyer@rz-online.de>.


A plus/4 emulator for MS-DOS by V. Lidovski in 1997.
Uploaded by <irlras@irl.msk.su>.


Emulates the single-board computer Synertek SYM-1 on Win32. Created
by Andrew Dunn, May 2003. Based on the 65C02 emulator by Daryl Rictor
http://65c02.tripod.com/.

The emulator supports the SYM's "Supermon V1.1" , "Synertek Basic" and the
"RAE" resident assembler and editor ROMs. Usage: Click the reset button
after starting the program. At the "." prompt, type "G C000" to start
Basic, "G B000" to start the assembler, or "?" for a list of monitor
commands.


WinEMU version 0.5. The C16/Plus4 Emulator by Zsolt Prievara in 2001.
Requirements: Windows 95/98/Me/NT4SP3/2000/XP, DirectX 3.0 or better.


Mirror sites – General information – File types – Data transfer