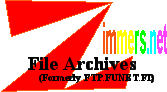 ConGo http://www.8bit.com/congo.html is an accessory program for GoDot, running on Windows 95 or 98. These files were uploaded by the author, Matthias Matting.
This archive contains example pictures for ConGo. To the best of the
uploader's knowledge, they are in the public domain.


ConGo v2.2 without DLL files.


ConGo v2.2 with required DLL files.


Mirror sites – General information – File types – Data transfer