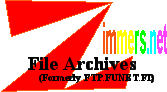 Notes about hooking C128 screen to TV or analog monitor


Tells you how to make a black&white 80 column cable between the C128
and the Commodore 1702 monitor. See also 128-videocable.txt.


Commodore 64 keyboard connector and keyboard matrix.
Composed by Ruud Baltissen.


Schematic diagram for using the burst transfer (as present in the 1571 and
1581 disk drives) on the Commodore 64.


Tells you how to build a cable that works with Centronics printers in GEOS.


Comparison of the video connector pinouts on different Commodore 8-bit
computers. Composed by William Levak.


Mirror sites – General information – File types – Data transfer