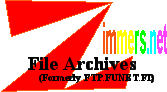 This is the data sheet for the Yamaha YM3526 OPL FM synthesizer chip used in the Commodore C64/C128 Sounder Expander cartridge.
Anyone wishing to program the YM3526 should refer to one of the many documents available on the internet on programming the OPL FM synthesizer used in Creative SoundBlaster cards.
According to Magnus Eriksson, the YM3526 should not be confused with OPL2 (YM3812) or OPL3 (YMF262).
Mirror sites – General information – File types – Data transfer