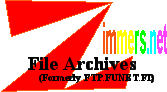 Two simple BASIC programs that assist in aligning a 1541 drive.


How to test the 1541 step motor on a C64 with a BASIC program.


Checks that a 1541 works properly. Useful for repairing.
Works also for 1571 in 1541 mode.


Describes the utility loader (&) command etc.


Alignment program for the 1541 (works also for 1571 in 1541 mode)


Tells you how to fix a broken 1571 disk drive head. The document is in
geoWrite format. This Lynx archive also contains a Commodore 128 BASIC
program that will format an MFM disk in the 1571.


Describes how to realign a 1541.


A description of using REL files, and how they are stored on disk.


Tells you how to permanently change the device number on the 1541.


Mirror sites – General information – File types – Data transfer