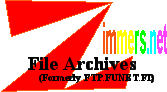 Projects related to mass storage
Expand 1541 ram to 32k


Connecting a 1541-II disk drive to a PC/AT power supply.


This German article describes how a broken 28-pin TIA chip in the
cartridge port connector of the 1551 disk drive was replaced with a
more common 40-pin version.


Tells you how to connect an IBM XT hard disk (MFM) to the C64 using
a PC 8-bit MFM disk controller.


Burst mode for C64 by Pasi Ojala


PDF for a disk-cleaning template, with alignment disk


Build a device number switch for Commodore disk drives.


Asbjørn Djupdal's Commodore serial bus based ATA hard disk controller
has been implemented on an Atmel AT90S8515 microcontroller in the C
programming language. This file includes the schematic diagrams,
the source code and the binary image for the microcontroller.
See also http://www.stud.ntnu.no/~djupdal/cbm/iecata/.


Schematic and rom image for KIM-1 -> IEC adapter, by Dave McMurtrie


Schematic and UD11 option rom for PET->IEC interface


Build a RESET switch for Commodore disk drives.


Build a track density display for Commodore 1541 or 1571. The document
is in geoWrite format.


Build a digital track display for the Commodore 1541. The document is
in geoWrite format.


Mirror sites – General information – File types – Data transfer