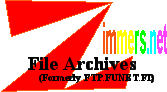 Connect an IBM PC keyboard to a C64. This one requires a programmable
switch matrix, which can be difficult to find anywhere.


An Atari-Joystick interface for the PET user port


SNES Controller/user port adapter, with example test programs in

BASIC 4 by Joe Travis and C src by Steve Lewis


An interface from the audio output of a sound card to the tape drive
connector of Commodore computers, designed by Tomaz Kac. Copied from
http://www.worldofspectrum.org/tomcat/C64Tape.html.
Schematic diagram for Tomaz Kac's tape drive interface.


Mirror sites – General information – File types – Data transfer