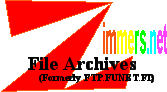 Here is the firmware of the 1570, 1571 and 1571CR drives. There are some differences between these drives. The 1570 is single-sided, while the others are double-sided. See the README file for details. The 27256 eprom can be used as a firmware replacement.
The firmware of a 1570 disk drive. The board may say "1571 disk", but
the 1570 and 1571 were very similar anyway, the most remarkable difference
being that the 1570 has single-sided drive mechanism.


The firmware of a 128D's built-in 1571 disk drive, or of a stand-alone 1571.


The firmware from a CBM rom collection, uploaded by Tokra


An upgrade of the above. Corrects the bug of 310654-03 that moves the
R/W head between each sector when writing on the disk's top side.


Source Code


The firmware of a 128DCR's built-in 1571CR disk drive.


Identical to 1571cr-rom.318047-01.bin, which makes this file suspicious.
It's been seen as an eprom in one or more boards with a printed sticker
label.


Mirror sites – General information – File types – Data transfer