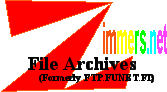 Fonts with 60 dots per inch
Big fonts with 60 dots per inch
Bar code fonts
English fonts
Hungarian fonts
Mathematical symbols
Big fonts
Fonts for typesetting notes
Non-English fonts
Fonts for use with Postscript printers
Signal fonts
All kinds of symbol fonts
Unsorted fonts (megabytes of them!)
Font utilities - editing and management programs
Font pack 1 from Berkeley Softworks


Four disks of various fonts


New Fonts disks A and B


GeoFont 1.4. To be used with a QUAD or double density driver.
Has 9,10,11pt. sizes.


Mirror sites – General information – File types – Data transfer