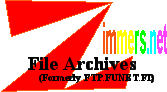 Here are the thumbnails of George Page's computer collection, part 1. You'd better view them through the file ../gpage1.html.
2 different CBM adding machines & calculators, and a pair of
Commodore walkie talkies and a Commodore mini tape recorder.


5 different standard Datasettes & 1531 Plus/4 Datasette, & 2
aftermarket datcorders (b/w box is for black C2N, other for white).


8061 dual 8", 9060 & 9090 hard-drives, 2040, MDS 6500
(Microcomputer Development System) 2040, 4040.


2031, 2 different cased 2031LP's, SFD1001, 8050, 8250.
(all above are IEEE488 drives).


VIC1541, several different 1541's, 1541B's, 8250LP (IEEE), several
different 1541C's.


Backside view of previous drive group, showing different ID and FCC
labels all mixed up.


2 different 1541-II's (top is belt drive Newtronics, bottom is
direct drive Chinon)(difference visible in lever recess) and 1570.


My main "stack". Bottom to top:Newtronics 1571, Alps 1571, CMD
HD20, 2 1581's, CMD FD4000.


2 different VIC20's. "Square key" with early logo, and rounded keys
with newer logo.


Earliest (I believe) 64 case style, standard 64 case (with
"intermediate" style keyboard), 64C style case.


C65!


Several different views of the European 128D (plastic case,
rare in USA).


18. 2nd party after-market drives. Bottom: back & front of MSD SD-1,
MSD SD-2, Lien-Yig (sold under a few different names). Top: Concourde
C321-P, 2 different colored Enhancer 2000's.


Bottom to top, Left to Right: Excellerator/Oceanic FSD-1,
Excellerator FSD-2, Golden Image FSD-2, 2 different Indus GT models
(twist lever and squeeze lever), 2 mirror imaged Blue Chip BCD5.25's
(1541 clone), Rapid Access FD148 ('41), Blue Chip BCD128 ('71), Roctec
RF512C ('71), Amtech RF512C ('71).


Hard drives: I.C.T. Data Chief & Mini Chief (with power supply),
Lt Kernal with multiplexer and host adaptor & cable.


Mirror sites – General information – File types – Data transfer