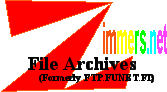 DELTA SYSTEM PLUS/4 SECTION http://www.inf.bme.hu/~charles/plus4.html
Short history
** The Plus/4 section of Delta System was organized on the Autumn of 1990 with three members: UPC, Charles and Toma. There were no serious work of ours 'till the Summer of 1991, but after that more & more programs have been released (see below). Later two new members have joined our section, namely: St.GLS and RVN (later Dragon) - a gfxman. In the Winter of 1992 - after releasing our great megademo - the section has been dissolved, though St.GLS has worked a few more months on. Most of our works have been explored by the majority just posthumous.
If you're interested in any of these stuffs, just E-mail charles@inf.bme.hu.
Future prospects: Since every member has sold its machine and moved to PC, and the whole Plus/4 life is about to die, this section won't be reorganized ever.
List of the past's Plus/4 members:
Charles
Dragon
St. GLS
Toma
UPC
A cool digi-music from C-64; converted by Charles of DS.


A small utility from Charles, which tries to read damaged or weak files.


Character editor.


Fast loaders, most routines from Megaload/Pigmy; improved by Charles.


A C-64 music-file player; originally coded by ???, improved by
UPC of DS.


An advanced version of Duplicator, with faster and safer routines;
improved by Charles.





A (one variable-) function drawing program. It was written in 90% Basic by
Charles.


A huge joke by Charles with the Korak :) pseudonym.





A two-parts-demonstration from St.GLS.





It's computer demo, the first demonstration from Delta System, containing
a mandelbrot-zoomer and a nice-looking end part; written by
Charles, UPC and Toma of DS.


A note-writer from St.GLS.


A directory-sorter utility with a lot of features; originally
coded by ???, improved by Charles of DS.


A Hungarian fantasy-adventure, the only one attempt in this
style; written by Charles from 1988 to 1991 (!!!) The special
border-writing technique used in the intro is invented by
Charles.


Character set editors and info about them; coded by St.GLS.





A great music-listener program with equalizer, wave-form-display,
quality-mode and prof. disk control interface; fully coded by Charles of DS.


A one-sided music-disc with the best musics of Brian/Graffity;
coded by Charles except UPC's equalizer-routine.


St.GLS's news. The 3rd issue is a 1541 disk image, but you can use
filecopy.





Now & forever -- A one-sided megademo from St.GLS. There're a bunch of cool
effects in it, e.g. raytracing, sprite-bobs, logo-zoom...


Oh, Yeah! -- Our giant, two-sided megademo with a plenty of amazing
self-coded and converted parts. The most interesting ones are
perhaps the 33 Scrollers, the Morfy, the Raytracing and the
Convector parts. After releasing (Oct. 1992.) it has taken
place at the first places of the demo-top-charts; coded,
converted by Charles, Toma & St.GLS of DS.


A small demopart from UPC & Charles.





A useful scroll-text-editor; coded by Charles.


Scumm, a logical game from C-64; converted & improved by St.GLS of DS.


An animation-based sex-game from C-64; converted by St.GLS.





A simple note-writer from UPC, the first released assembly program on Plus/4.





A big joke from Charles, an old, basic game (Légicsata), protected by
his time-defender. If you wanna end your life earlier than go ahead
and FTP it from here.





A logical game from C-64; converted & improved by St.GLS of DS.


A shoot'em up game from St.GLS.





Mirror sites – General information – File types – Data transfer