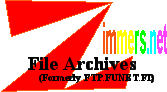 New System Technology was a Hungarian group with the following main members: BAND (Endre Domokos),
BSZ (Balazs Szabo),
SENSOR (Istvan Dudok),
SZAKI (Tamas Sachs),
STINKY (Adorján Zoltán),
SUTY (Sütô Tibor).
There were some temporary members as well. This information was provided by Szaki/NST (sachs@sirkan.sch.bme.hu), who will upload some more NST stuff next year.








































































one sided demo + game









PepitaBalls demo by Sensor/NST



















































Mirror sites – General information – File types – Data transfer