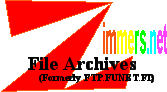 Hi Dear +4 Scene!
Here are some photos about plus 4 freax. Most of them were shot on
GLOBAL PARDEY II. in 1994 by Lacoste of WLS and Lavina of Gotu in Debrecen, Hungary. Please upload similar photos if you have some.
Sorry for the bad resolution of the images (Handyscan sucks!)
Lavina of Gotu (LAVINA@ECONOMICS.ECON.KLTE.HU)
Shadow of Gotu being hit on the head by some wls guys...
Freddy of Gotu (left) and Coby of MX (on the right side)
TCFS coding Lemmings (is it ever finished?)
Crafty and Lacoste
Lavina of Gotu thinking on some effects
A moment from the party
The plus 4 members of the party.
Freddy is sleeping... (I am Freddy, ain't i lame?)
Paul of Gotu is sleeping after some beer...
TCFS
TCFS playing Terminator 2 for Gotu members
My room (Lavina of Gotu) and my coding seat with my plusi. Also the place

of Mental Hangover Party in Mateszalka.
Mirror sites – General information – File types – Data transfer