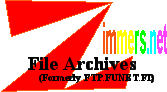 The Commodore 64 CP/M cartridge has a Z80 processor running at 1 MHz. The schematic diagram of the cartridge was reverse-engineered by Ruud Baltissen. There is also some documentation on this cartridge in early prints of the Commodore 64 Programmer's Reference Guide. In later prints, the pages that originally described the CP/M cartridge were left blank.
CP/M cartridge boot disks
Timing and power information about the CP/M cartridge


Ruud Baltissen's technical overview of the CP/M cartridge and some comments.


Schematic Diagram, drawn by Ruud Baltissen


UltiCap files of the cartridge, drawn by Ruud Baltissen. These *might* have an
error in them around U2B and U2F. Please confirm them with schematics.gif before
using.


Another reverse engineered schematic diagram of the Z80 cartridge.
Drawn by Jerzy Sobola, January 26, 1999.
Downloaded from http://www.republika.pl/jsobola/schematy.htm.


Mirror sites – General information – File types – Data transfer