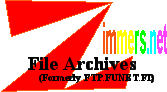 The original Commodore PET 2001 Service Manual
This is the service information on the 2001N/3000/4000 (no CRTC). This is the dynamic system board, used in systems with 9" display (schematic diagram included).
Early 8032 system board
64k Expansion Board schematics
Commodore 8296 schematic diagram
Schematics for the unreleased PET Cash Register board 4090055
Disk drives
System firmware
Pinouts of the various ports of the PET
Reverse engineered schematic diagrams of Commodore PET computers Includes 3008 (2001N), 4032, and 8032 from Ruud Baltissen
Additional boards of the SuperPET or MMF 9000.
This is the universal system board used in the 4000-12 and later 8032 computers.
A newer version of the universal system board.
Technical Reference Manual for 4000 series PETs


Some answers to questions about the PET system boards. Written by
William M. Levak.


Description for the diagnostic connectors for the original PET.
Written by William M. Levak.


Matrix for the all PET graphic keyboards


Mirror sites – General information – File types – Data transfer