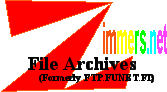 A VDC demo by a German group. This demo seems to run in C64 mode, but
it must be started in the C128 mode.


7-part demo. Most parts work in all C64s.
Only one part makes use of C128's VDC, and
the detection does not work on all C128s.


16k VDC demo by Onslaught


19 Feb. 1995
A special demo for the Commodore 128 VDC-chip. The VDC demo contains
five SelF-eXtracting-LZH-files (.SFX) . All files need to be extracted
on one disk. A single-sided 1541 or 1570 disk is too small. Also the
programming uses burst-routines, which makes the 1541 unusable anyway.
It's also a little to slow for loading the special pictures.
(Replies to the address zimmer@xs4all.nl)


Version 12 of VDC Mode Mania, includes many formats


Amazing demo of different VDC video capabilities.


Mirror sites – General information – File types – Data transfer