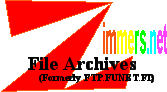 Here are the various alternative operating systems for the C128.
Advanced Computing Environment, Craig Bruce's Unix-like operating environment for the Commodore 64 and 128.
CP/M related stuff.
An operating system enhancement for the C128 with many archiving utilities, like ARC, LHARC and UNZIP.
GEOS programs for the C128.
NT-DOS, a French OS by Nicolas Tormo <ntormo@imaginet.fr>.
A unix-like operating system.
Mirror sites – General information – File types – Data transfer