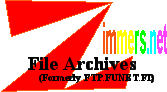 Searches for music in other programs


Converts any tune to Airwolf format.


This program performs various calculations used in the composition of
serial music.


Assists in ripping digitized effects from other programs


Future Composer soundrelocator.





Relocates JCH sounds.


Version 3.0, allows play of IRQ musics + more.


Assists in ripping music from other programs


Tool to examine sounds.


Tool to relocate different sounds.


Sid Organizer 3.0 by Jerry Roth. This program makes a catalog of your
Sidplayer files.


Sidplayer music editor by Steve Emsley


Soundmonitor soundrelocator.


Voicetracker soundrelocator.
Mirror sites – General information – File types – Data transfer