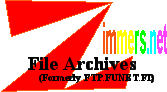 /pub/cbm/c64/
The Commodore 64 is perhaps the most popular 8-bit home computer system. It was released in 1982, and some units were manufactured as late as the 1990s. See http://www.c64.sk/ for Commodore 64 related news.
Entertaining software which are not games
Archiving utilities
Audio programs
Assorted program collections
Telecommunications software
Database utilities
Test/demo diskettes
Demos
Diskette utilities
Educational software
System firmware
Games
Graphics programs
HTML documents
Disk magazines and other electronic publications.
User manuals for Commodore 64 related equipment
Note writing programs
Operating systems for the Commodore 64.
Compression and linking utilities
Packet radio (radio amateur) stuff
Productivity software
Programming utilities, e.g. compilers
Firmware and rom images for C64 cartridges
Schematic diagrams
Tape utilities
Miscellanous utilities
ALLFILES

2023-09-01

216053

Index of all files under this area, text version.

ALLFILES.html

2023-09-01

414059

Index of all files under this area, HTML version.


Mirror sites – General information – File types – Data transfer