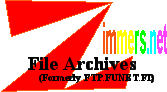 bbs programs for the commodore 64
6480 Exchange BBS
6485 version 7.0e
6487 version 8.0
Full disk version of 6487 v8 with demo data.
64 Messenger v4.5
All American 64 v6.1
All American 128 BBS v12.5
All American 128 v12.5 BBS Source
All American BBS 128 Version 11.6 by Nick Smith
All American BBS 128 Version 11.6 Source by Nick Smith
Ace-Line BBS v3.5
BBS Construction Kit by Will Gaddy
C*Base version 3.0 by Gunther Birznieks
CHATeau BBS by Eugene Tiffany
Citadel 64 BBS
Commodore Mania BBS v6 by Don Snider
Commodore Mania BBS 2400 baud hayes version of CMBBS by Alwyz
Color 64 v7.37 BBS By Greg Pfountz
Color 64 v8 BBS
DarkStar BBS version 3.0
DMBBS v4.8 by ARTIsoft
Does The Job BBS by Andrew Bernhardt
Dead Zone BBS
EBBS 64 by Ed Parry
Electro-Com BBS by Bill Bowers
64 Exchange BBS 12.0
Fantasy Roleplaying BBS v1.12
Hal's BBS by Richard Buchanan
Image BBS v1.2a
Infoquick BBS by Lew Lasher
Ivory BBS version 3.2 by Bill Jackson
Ivory BBS v3.3
Ivory v3.5
Ribit BBS by J.W. Fulmer
Sattelite BBS version 1.0
SCBBS 3.0 By Chad Stansel
Spence XP version 6.4 by Spence/McFarlane
Spence XP version 6.8 by Spence/McFarlane
Stellar Zone BBS
ST/R BBS by Douglas McLaughlin
Super ML upgrade for Color 64 v7 by Anthony Tolle
Ultra-Com BBS version 1.3
U.E.S. by Willie Goebel version 7.7
Vision Color BBS by Vision Software
Xavian BBS by Star Tech Software
ZBBS by Mr. Bill version 1.2
Zelch 64 BBS Version 3.0 by Planet Ink.


Mirror sites – General information – File types – Data transfer