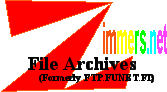 A German BASIC program trying to demonstrate the C64.
Very poor, so you can laugh at it. Made in 1982.


Disk image of Christmas Album.


A similar demo that even seems to contain ML routines.
Written for the Christmas 1982.


Christmas Album, linked and crunched to a single part.


Another German demo written in BASIC.


Mirror sites – General information – File types – Data transfer