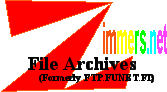 Countdown by Peter Weighill. Adds a block counter to disk programs, so
that there is some action on the screen while they load.


1541 disk editor programmed by Klaus Raczek in 1987.


Simple classic sector editor. Change first line to use a different drive.


Disk Monitor v1.0 by Crazy Mind/QQRYQ. Try to figure out the commands.


Mirror sites – General information – File types – Data transfer