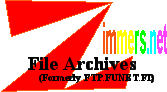 Fastloader, works on both television systems.


Burst loader for C64 and 1571/81, requires 2 wires added to C64.


C64-Hypra-Load-System © 1984 Tribar. A German fastloader, presumably
for PAL systems only.


An 1541 fastloader, probably only for PAL systems.


Fasterloader with source


A disk menu program by Joe Forster/STA. The fastloader might work on
PAL systems only.


Very good disk menu/fastloader program.
Works with PAL and NTSC, 1541 and 1571.


Mirror sites – General information – File types – Data transfer