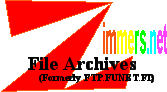 Checks the hardware aspects of a 1541. Useful for head alignment etc.


File browser/loader for all CBM computers.


A very nice subdirectory system for the 1541 (maybe also 1571).
Lets you to have up to 8 subdirectories on the disk, and changing
the directories is very easy with a simple disk command.


Directory menu program for CBM computers (C64, C128, CBM264 series) By Joseph
Rose, a.k.a. Harry Potter. Includes source for cc65.


Three disk tools written by Dave (aron@bbj.hu):

Catalog Check: find bad sectors and file linkage errors

DOS Commander: a small tool similar to the Commodore DOS wedge

Clear Write Protection: write the standard value 'A' to the
offset 2 of track 18, sector 0


Compose music for a 1541 or 1571 stepper motor. Includes an editor and
a few sample tunes. Written by Chester B. Kollschen and Jörg Harmjanz.


A disk menu system for the C64 and the C128 by David Schmoll. Designed for
CMD's drives, but works also with Commodore drives. Shareware.


You can use this program to automatically load a disk menu program by
pressing Restore. Programmed by Peter Weighill.


Create automatically starting versions of BASIC programs. The autostart
code assumes that the file will be loaded from device 8.


MakeDir! v1.0 is easy-to use utility to create subdirectories for c64/128
and 1541/71 disk drive. Subdirs work with most known programs (Basic and
ML), no changes in equipment or system needed. Author:
jjadwisz@ict.pwr.wroc.pl or @sequoia.ict.pwr.wroc.pl.


S-JIFFYDOS ist ein C64 Betriebssystem, das im C64 oder einer Flash 8
in einem Eprom laeuft. Es ist ein Patch fuer JIFFYDOS.
S-JiffyDOS 1541, a patch for CMD JiffyDOS
S-JiffyDOS 64, a patch for CMD JiffyDOS


Compares two large binary files with each other. Programmed by
Joe Forster/STA.


Use the C128's VDC memory as a RAM disk in the C64 mode.


Mirror sites – General information – File types – Data transfer