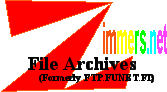 Firmware for Commodore 8-bit home computers. The chronological order is: VIC-20, C64, plus/4, C128, C65.
The Commodore Model B, or the 600 and 700 series.
Commodore 128 firmware, several different versions.
Complete collection of Commodore 64 firmware.
Commodore 65 firmware (different prototype ROM versions)
Various roms for the Commodore C900 (Z8000) computer
Firmware for the KIM-1 kit computer
Several roms from Bil Herd's Commodore LCD prototype laptop
The PET series was Commodore's first attempt at business computers.
Commodore 264 series related firmware (C16, C116, plus/4 and 1551).
Commodore Vic-20 firmware.
Mirror sites – General information – File types – Data transfer