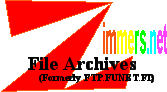 Commodore 64 related manuals
See also the Project 64 document homepage at http://project64.c64.org/ and the iDOC= homepage at http://www.softwolves.pp.se/idoc/.
Some of these manuals were originally distributed with Commodore computers & peripherals, and they can be downloaded for own use if original is missing. Copying and reprinting of these documents are forbidden by copyright law.
C128-C128D Users Guide (Italian)


C128 Introductory Guide


C128 Introductory Guide (US Version)


C128 Programmers Reference Guide


C128 System Guide


C128D Introductory Guide


C128D System Guide


Commodore 128 Introductory Guide


Commodore 128 Personal Computer System Guide, CBM Ltd. 1985.


C128 Setup Wiring Diagram


Mirror sites – General information – File types – Data transfer