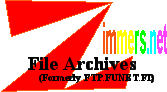 /pub/cbm/manuals/
Commodore related manuals
See also the Project 64 document homepage at http://project64.c64.org/ and the iDOC= homepage at http://www.softwolves.pp.se/idoc/.
These manuals were originally distributed with all Commodore computers & peripherals, and can be downloaded for own use if original is missing. Copying and reprinting of these documents are forbidden by copyright law.
The Complete Commodore Inner Space Anthology by Karl Hildon, the editor of The Transactor magazine.
Manuals for the Commodore 128
Manuals for the Commodore 64
Formal and informal docs for prototype C65 computer
Manuals for Commodore 900 and Coherent Unix
Manuals for CBM-II / B Computers
Manuals for Creative Micro Designs products (lately cmdrkey.com)
Manuals for floppy disk drives
Manuals for Commodore monitors
Manuals for MOS chips and kit computers
Manuals for other Commodore products
Manuals for small Commodore related peripherals (modems, joysticks, etc)
Manuals for the Commodore PET
Manuals for Plus/4 and C16
Manuals for the Commodore printers
Manuals for the Commodore VIC-20
Mirror sites – General information – File types – Data transfer