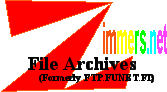 C65 Product Definition from Fred Bowen in 1987


C65 Specifications doc from Fred Bowen


Collection of conversations, technical discussions in early days of C65
community


C65 command set, in PETSCII format


PETSCII version of Marko Makala's C65 FAQ


C65 FAQ by Marko Makala, in petscii seq files


ASCII version of Marko Makala's C65 FAQ


Info about C65 in petscii SEQ files


Commodore 65 preliminary documentation (March 1991), "C64DX SYSTEM
SPECIFICATION", with addendum for ROM version 910501. The document was scanned
by Andreas Boose and Marko Mäkelä in 1995 and converted to text by Frank
Kontros in 1998 to 2001.


The c65 manual with helpful comments, corrections, and references by Ken
Summerall.


Mirror sites – General information – File types – Data transfer