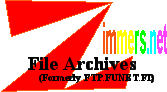 Manuals for the Commodore PET
These manuals were originally distributed with all Commodore computers & peripherals, and can be downloaded for own use if original is missing. Copying and reprinting of these documents are forbidden by copyright law.
Supplement to the 8032 manual for the 8296
Manuals for 64K CBM memory expansion board
Waterloo Manuals for the SP9000 or MMF 9000 "SuperPET"
Original temporary introduction to the first PET 2001, scanned by Chuck


Intro manual for original PET 2001


BASIC 4.0 Users Reference Manual


BASIC v4 manual addendum


Bedienungshandbuch PET 2001 (German Users Manual) Dated 6/78 Scanned by
Christian Dirks from documents lend by Helmut Proxa


Manual for PET 2001 / CBM 3001 - German


Manual for CBM 4032 - German


Manual for CBM 8032 - German


CBM 8096 LOSKIT manual - German


CBM 8096 manual - German


Various C= PET Technical docs, in German


Users Guide for 8032 Expansion Board


User manual for models 2001-16, 2016N, 2032, 2032N and 3016, 3016N, 3032 &
3032N


CBM DOS Erros and Quick Reference


CBM Business Computer users manual


User manual for PET 2001-16,16N,32,32N


Commodore BASIC 4 Users Reference Manual


PET Users Handbook This seems to be an older version than the PET Users Manual
from october 1978. Scanned by Christian Dirks from documents lend by Helmut
Proxa


User Manual for PET 2001-8


PET 2001-8 users manual (b&w)


Users Guide for PET/CBM 8000 Series PETs


Mirror sites – General information – File types – Data transfer