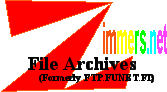 Braindead, rampar, puke demo, hellfire, 4kaos, something fishy, cremation, catchem, cremation, diehard, envyintro, hellchild
Multipart demo "After Forever II" by Wanderer, released under The Survivors.
By Satan (Wanderer) of The Survivors May 1988 NTSC 2 file demo and 2005 note
History of Wanderer
Intro made by Wanderer.
Search for the location of lives in games. For beginners to machine language or even pros.
By Wanderer and Kickback
Multipart demo by Wanderer, released under Rampar.
full disk demo from January 20, 1990.
Christmas demo.
Christmas demo.
Mirror sites – General information – File types – Data transfer